Philip Fortin is a menace on the field and he knows it. He also knows that each one of his opponents have to stay up late at night to game plan for him, but regardless of what schemes they may come up with, nothing seems to work.
"Football is a great sport and I love the contact and roughness of it. It's the one sport that I feel I don't need to be careful of my size and strength. When I'm playing, I want to make opponents worry about me by being unpredictable," says Fortin.
His football idols represented him in a way. Two large men who were unpredictable, driven by heart, hard work, and their opponents had to game plan around, but could never figure them out.
"My football idols are Mean Joe Greene because he always made his opponents game plan around him, and Jerome Bettis because his heart was always in the game," says Fortin.
In the fall of 2016, Fortin was a devastating force on both offence and defence for Franco Cite Patriote. He averaged 15-20 tackles per game, and forced two to three sacks per game. On offence, he averaged eight to 10 yards per carry as a running back.
In order to stay in shape, Fortin uses rather unorthodox methods. He follows his father footsteps as a forest specialist and uses Mother Nature as his own gym. "During the off-season, I love to play hockey, basketball, and spend a lot of time in the forest making firewood, hunting, and trapping. Walking in the isolated northern Ontario forest is a good workout because it is not easy to walk in knee-deep snow in bushy terrain. I also chop wood and that works on my strength too. I work out in the gym every chance I get," says Fortin.
Fortin is a hard worker and will bring his playmaking abilities and his hard work to the CFCFPC, "my goals for the CFCFPC is to win, learn and get better. I know it takes hard work to get there, but I know how to work hard," says Fortin.
Philip Fortin (#90)
Position: defensive end, middle linebacker
Height/Weight: 6'3, 258
Teams: North Bay Bulldogs, Ecole Secondaire Franco Cite Patriote
Grad: 2019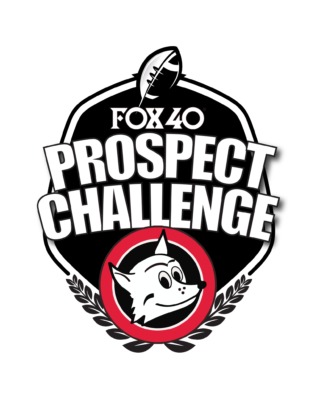 Register now for the 2016-2017 Fox 40 Prospect Challenge (#CFCFPC)
CENTRAL CANADA…REGISTER NOW 
WEST COAST….REGISTER NOW
Advocating for football prospects one story at a time.