Football and robotics are two activities rarely linked together, yet for Troy Holness, they are intertwined. According to the linebacker and defensive captain of Metro Toronto Wildcats, football and robotics are similar in that aspect: it is a bunch of individualities working together.
"It's like when I do robotics, we have many individual parts (ex: metal, wires, gears). It is my team's job to assemble the best robot that will beat all the other school teams we go up against. A weak link in our robot sends us home early, same as football, while a strong team brings home the trophy," says Holness.
Football and robotics have another commonality: focus. In each case, a momentarily lapse can have negative results, allowing a touchdown or malfunction of the robot. Focus is a key aspect in Holness' attitude on the field, but also in his football idol.
"I respect and admire Ray Lewis because he struggled […] then played a very long career […]. He showed what hard work and being focused can give you in life. He did have problems in his life, but he did not make that affect his football game. He was focused, I like that," says Holness.
At the CFCFPC, "my goals are to help my team win and to expose my football talent to scouts and coaches," says Holness who adds, "making the CFC100 would be great as well as being in the NFL Top 100 draft."
Through hard work, focus, and commitment, Holness has become a dominant force on the defensive side of the ball, which earned him a spot on the CANAM all-stars. They travelled south to Virginia and visited a division one school, Virginia State University. It was "a great experience and an eye opener to what is expected and needed to attend a D1 school," says Holness.
During the trip, the CANAM all-stars also played with local American teams, and Holness thoughts that Canadian players were just as good as Americans. "It also showed me that we Canadians are as strong and as skilled as our Americans counterparts," says Holness.
Troy Holness (#48)
Position: linebacker
Height/Weight: 6'0, 208lbs
Teams: Metro Toronto Wildcats, Toronto Thunder, GTA All Stars, ONQ Team Ontario, OPC Central, CANAM All Stars, Chaminade Secondary School JV & Varsity)
Grad: 2018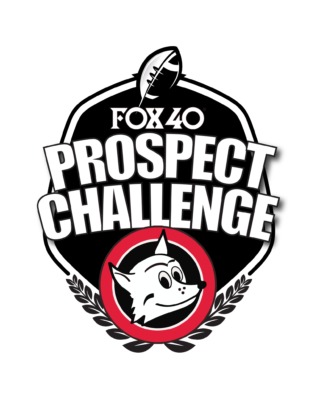 Register now for the 2016-2017 Fox 40 Prospect Challenge (formerly OPC)
CENTRAL CANADA…REGISTER NOW 
WEST COAST….REGISTER NOW
Advocating for football prospects one story at a time.