Xavier Watson is an underdog fighting off the naysayers with each passing season.
Watson has experienced the highs and lows of football, and was not even named a regular starter until his sophomore year in high school. "My football experience has been a roller coaster with great highs and massive lows. Football is a sport that requires perseverance and that's what I do everyday," says Watson.
"I was not a solidified starter in club football until my sophomore year of high school, I call that season "The Awakening".'
Since he 'woke up' Watson has been dedicated to mastering his craft. He has received some high praise from his coaches who have compared him to the NFL's elite.
"My football idols are Ray Lewis, Bobby Wagner, and John Lynch. My coaches tell me that on tape I play like John Lynch (safety), Bobby Wagner's skill set (middle linebacker), and Ray Lewis' leadership and attitude toward the game," says Watson.
In order to receive such laurels, Watson horns his skills at a football academy with Toronto native and former West Virginia linebacker, Dwayne Mundle. "Over the weeks, I have been perfecting my craft at Another Level Football Skills School," says Watson.
Watson is a linebacker for Paul Dwyer High School, with a passion for the game of football that is only matched by his intensity. "I love playing football because it's the ultimate combination of teamwork and aggression with an intense brotherhood and family vibe. The feeling after you and your team turn up after a big hit or play is almost euphoric," says Watson.
For Watson, the CFC100 is not just a mere list, it is a motivation tool to work harder and play better. "CFC100 is a major goal for me. Everyone feels like they should be on it as I do. I use it as a tool to allow me to work harder and have something to pursue," says Watson.
Watson is coming to the CFCFPC with the objectives of being an impactful player and learns as much as he can. "My goals for the CFCFPC is to start on the team and have an impact in us winning the all star game. I also want to learn from the great coaching staff and the great players and apply some of their methods to help elevate my game," says Watson.
Xavier Watson (#6)
Position: linebacker
Height/Weight: 5'11/205
Teams: Toronto Thunder, St Mary Monarchs, Oshawa Hawkeyes, Paul Dwyer Saints
Class: 2017, returning for 2018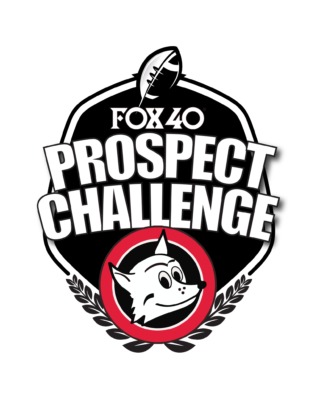 Register now for the 2016-2017 Fox 40 Prospect Challenge (CFCFPC)
CENTRAL CANADA…REGISTER NOW 
WEST COAST….REGISTER NOW
Advocating for football prospects one story at a time.