Kiondre Smith was destined to play football.
After all, his father was stalwart defensive back for the Toronto Argonauts during his 12-year career in the Canadian Football League. He was drafted by the Hamilton Tiger-Cats, and traded to the now-defunct Memphis Mad Dogs. And, if being the son of a former professional athlete was not enough, his mother also plays the game of football.
"Football runs in my family," says Smith, "my father, Adrion Smith, played professionally for 12 years, and my mom also plays."
To say that Smith is passionate about football would be understating the affection the young man has for the game. Once the season in Canada is over, most people train in the gym to get ready for the next season, but not Smith. Once the season in the OVFL ends, he travels south of the boarder to the IDFFL to play seven vs. seven in Detroit, Michigan.
"I don't have much of an off-season because right after OVFL ends, 7v7 with IDFFL starts. I'm always training with coach/trainer and going to a few combines here and there," says Smith.
It has been an eventful four years for Smith since he started playing football. From winning the CFCFPC All-Star Game MVP to making both the Detroit Midwest Elite 7v7 All Tournament team and the Chicago Best of the Midwest Showcase (All Showcase Team), and being a three time OVFL All-Star, Smith has had thus far a decorated football career.
Smith holds himself to high standard, where making the CFC100 is not enough, he wants to be ranked number one. "Being in the CFC 100 is a goal of mine, but I want to be in the top 1. I won't be satisfied until then," says Smith.
Smith does not have a particular role model, he prefers to watch a handful of players and mold their games into his. "I don't have a specific football role model. I take what I see from the best and mold it into my game," says Smith.
Kiondre Smith (#12)
Height/Weight: 6'1, 170
Position: ATH
Teams: Markham Raiders, Scarborough Thunder, IDFFL, CFCFPC
Class: 2018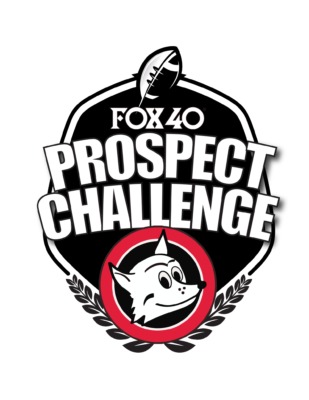 Register now for the 2016-2017 Fox 40 Prospect Challenge (formerly OPC)
CENTRAL CANADA…REGISTER NOW 
WEST COAST….REGISTER NOW
Advocating for football prospects one story at a time.