Liam Cousineau is a wide receiver for the Sudbury Gladiators who loves football for the brotherhood, socializing, and the game itself.
"My football experience so far has been great. I make new friends every year. The football brotherhood and the game's intensity is far stronger than any other sport," says Cousineau.
Cousineau loves football because he has created some fond memories and it is the most natural sport for him. "I love to play football because out of all the many sports I have played, it has been the sport that feels most natural for me, the sport that I excel at the most, and the sport that has created the best memories for me," says Cousineau.
Cousineau spends his offseason in the gym to become a better athlete, and refines his pass catching skills with his buddies, once he leaves the gym. "In the offseason to improve myself I go to the gym seven days a week. I have five weight training days a week, two speed-training days, and three tallied leg days. I also try to eat healthy food, and I practice my pass catching abilities by throwing a football around with my friends sometimes," says Cousineau.
It is to no surprise that Cousineau's football idol is a player who best exemplifies determination, work ethic, and commitments since those are traits he possesses. "My football idol is Russell Wilson. He is the epitome of dedication. His work ethic and focus are outstanding. He is always training to improve himself. Combine that with his cool and his athletic abilities, and he is a great man," says Cousineau.
Liam Cousineau (#9)
Position: wide receiver
Height/Weight: 5'10, 175lbs
Teams: JMYFL Hurricanes, St-Charles College, Sudbury Gladiators
Class: 2019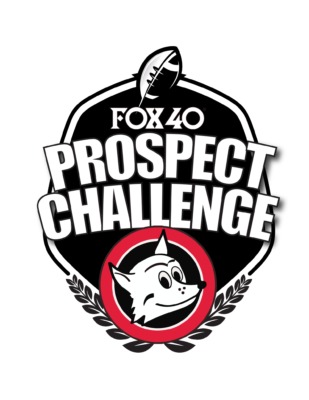 Register now for the 2016-2017 Fox 40 Prospect Challenge (formerly OPC)
CENTRAL CANADA…REGISTER NOW 
WEST COAST….REGISTER NOW
Advocating for football prospects one story at a time.