Football is more than just a game; it is a way of life. It is a game that teaches life lessons about accountability, leadership, intelligence, and awareness among others that is why Quabena George Attakora fell in love with football.
"I am a die-hard competitor and always finding ways on and off the field to be better, smarter, and more aware of my surroundings to improve as a student athlete. Football incorporates that in so many ways that it was almost love at first sight," says Attakora.
It also goes hand in hand with Ray Lewis, his football idol. Lewis was not only an emotional leader for two Super Bowl winning team, he also lead them by example on and off the field, which is what Attakora wishes to do, become a better leader on and off the field. "Ray Lewis career as a whole lit a fire inside me to not necessarily be the next Ray Lewis but to lead by example the way he does on and off the field," says Attakora.
As a true competitor Attakora believes in hard work, "I feel as if the hard work has made me stand out as a solid all around defensive back, and will make me a better person because football humbles you," says Attakora.
At the CFCFPC, all Attakora wants is to compete against the best players in Ontario, "to see where my strengths are weaknesses are to improve, learn, and make myself a better athlete and person throughout my football journey," says Attakora.
In the off-season, Attakora trains with coach Dominic Devastey, and Chris States, a former U Sports football player from York University to become a better defensive back. "Outside of school, I'm learning the game of football. Understanding the life of a defensive back: learning schemes, stances, movements so then I can practice those tips first," says Attakora. While those skills might seem basic, Attakora views them important as they can help him overcome disadvantages such as height or speed.
States, a former U Sports football player, began working with Attakora last summer. The pair met twice a week for three months to improve Attakora's fundamentals, so he would feel "more confortable." Coach Devastey has taught Attakora lessons on becoming a better person.
Quabena George Attakora (#47)
Height/Weight: 5'9, 156lbs
Position: Defensive back, punt/kick return
Teams: Cardinal Ambrozic, Brampton Bulldogs
Class: 2018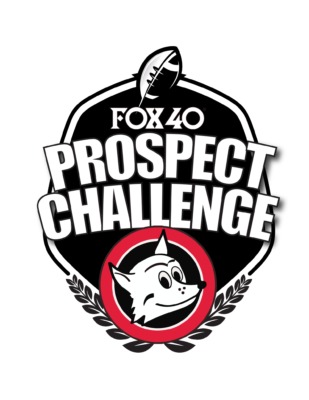 Register now for the 2016-2017 Fox 40 Prospect Challenge (formerly OPC)
CENTRAL CANADA…REGISTER NOW 
WEST COAST….REGISTER NOW
Advocating for football prospects one story at a time.