Standing at 6'2 and 285-pounds, defensive lineman, Gavin Singh Grewal, remembers his first year of tackle football quite clearly. "It was hard to get hit and fall to the ground. I felt as if the sport wasn't for me, but not giving up is one of my strong assets and I moved forward with football.," he says. "Being new to the sport it took some time getting used to the vigorous training and discipline, but it only strengthened my love for football."
Grewal uses football to channel his energy in a positive and productive way. "When playing football I am able to distress and focus solely on the game and forget all my other worries. Walking onto the field immediately releases all my anger and takes weight off my shoulders."
He adds, "I remember my first tackle like it was yesterday. The rush of adrenaline shook across my body and it truly felt amazing. That jolt of adrenaline became an addiction."
Using sport in this way, allows for young players to focus on more specific goals like the ones that Grewal has for the CFCFPC.
"My goals at CFCFPC is to become a valuable part of the team. I want to contribute to the team and to my fellow team members. I believe in teamwork and I hope to one day be the player remembered to be the best lineman to play the game."
Currently, Grewal works out with a personal trainer to improve his athletic and football ability. "I appreciate the reputation that comes from being a football player. It creates more respect from my peers and admiration from those younger than me who inspire to one day play football. This only furthers my passion and love for the sport and I feel proud to say I am a football player," he explains.
Russel Wilson of the Seattle Seahawks is a role model that Grewal idolizes. He mentions that Wilson was often criticized for being too short. He was continually passed over and other quarterbacks were drafted ahead of him. However, that did not stop Wilson from becoming the talented player that he is today. Grewal goes on to say that being of a South East Indian descent, he has had people question his passion for football and choose a more " realistic job", but has chosen to follow Wilson's footsteps and prove them wrong.
Grewal says that he feels part of a family when he plays with his teammates. It creates a sense of unity and a bond between players which is hard to break. "All my fellow players have, in a sense, become my second family.  I hope with all the blood, sweat, and tears I have put into football will one day pay off and I can potentially be apart of the CFC 100 list."
In the end though, he says, "Without football I would not be the man I have learned to become today."
Gavin Singh Grewal (#77)
Position(s): DE, OL
Ht/Wt: 6'2, 285lbs
Teams: Langley Mavericks, Langley outlaws, North Surrey Tigers, Frankhurt Hornets
Class: 2018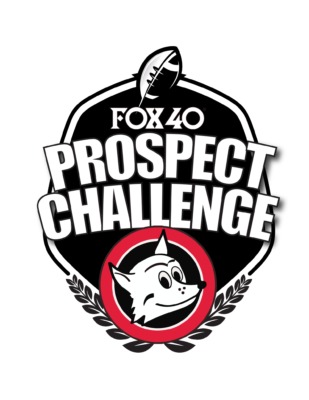 Register now for the 2016-2017 Fox 40 Prospect Challenge (#CFCFPC)
CENTRAL CANADA…REGISTER NOW 
WEST COAST….REGISTER NOW
Advocating for football prospects one story at a time.