London Jr. Mustangs continue to roll this season in the Ontario Varsity Football League (OVFL).
This past weekend, the Jr. Mustangs cruised to a 60-30 win over Essex Ravens.  SSM Sabrecats earned the only shutout win.  Niagara Spears, Kingston Grenadiers, Cambridge Lions, Cumberland Panthers and West Durham Dolphins were also Week 6 winners.
The other OVFL undefeated team, Ottawa Myers Riders were on a bye.
In the Ontario Football Conference (OFC), Burlington Stampeders and Huronia Stallions remain perfect. Other Week 5 winners include North Halton Crimson Tide, Hamilton Tiger Cats, Brantford Bisons and Sudbury Gladiators.
Here are results for WEEK 6 OVFL and Week 5 OFC Junior Varsity Divisions
(NOTE:  At press time not all stats/scored were received; therefore, this page will be continued to be updated as more information does become available)
ONTARIO VARSITY FOOTBALL LEAGUE (OVFL):
NIAGARA SPEARS 30, BRAMPTON BULLDOGS 28:
Under Friday Night Lights at Kiwanis Field,Ryan James completed 17 passes in 25 attempts for 129 yards as the host Niagara Spears handed the Brampton Bulldogs their first loss of the season.  The Spears won 30-28.
Both teams are 4-1 on the season.
Eric Nielsen scored a touchdown and rushed for 98 yards on 20 carries.  Furthermore, Josh Ferguson tallied a major and had 94 rushing yards on 21 carries in the win.  Dallas Bone racked up 62 yards on six receptions, added a 17 yard field goal and three PAT's.
Nathan Blanchette led the Spears defence with a forced fumble, batted ball, five solo and two assisted tackles.
For the Bulldogs, Antonio Webb added three PAT's as well as 11 solo and 12 assisted tackles.  #CFCOPC Jejuan Sparks recorded a solo sack, three solo and 12 assisted tackles in the loss.  #CFCOPC Trevon Halstead added two solo and five assisted tackles.  Jacob Nandan caught an interception as well as five solo and two assisted tackles.
Retsen-Taeshawn Daley scored two touchdowns, including one on a punt return and rushed for 62 yards on five carries.  #CFCOPC Avontae McKoy had 24 yards on two receptions for the Bulldogs.
KINGSTON GRENADIERS 25, METRO TORONTO WILDCATS 8:
At Birchmount Stadium on Saturday morning, Spencer Riley scored two touchdowns, rushed for 88 yards on three carres and racked up 60 yards on three receptions as the Kingston Grenadiers defeated the Metro Toronto Wildcats 25-8.
The Grenadiers are 4-2 while the Wildcats are winless at 0-5.
Brock Vale also tallied a major and rushed for 52 yards on 16 carries in the game.  Connor Rafferty added a 25 yard field goal and two PAT's.
SSM SABRECATS 45, OSHAWA HAWKEYES 0:
On Saturday afternoon at Superior Heights Collegiate, Parker St. Onge tallied a major and rushed for 133 yards on 20 carries as the SSM Sabrecats earned a 45-0 shutout victory over Oshawa Hawkeyes.
The Sabrecats improve to 3-2 while the Hawkeyes drop to 1-5.
Skylar Premo-Miceli also had a 43 yard touchdown reception in the win.  Taylor Holub racked up 50 yards on four receptions, Mitchell DellaVedova rushed for 50 yards on 10 carries and Tevin Deybutch added 48 rushing yards on eight carries for the Sabrecats.
Pivot Jordan Robinson-Wright completed 11 passes in 19 attempts for 138 yards and a touchdown.
As for the Hawkeyes, Sam Forsythe and Joey Lachance each registered three solo and 11 assisted tackles.
CAMBRIDGE LIONS 30, MISSISSAUGA WARRIORS 14:
At Loyola Catholic Secondary School on Saturday afternoon, the Cambridge Lions scored a 30-14 win over Mississauga Warriors.
The Lions move to 2-4 while the Warriors are 0-5.
(NOTE: Stats were not available at press time for this game)
CUMBERLAND PANTHERS 53, YORK REGION LIONS 21:
On Saturday afternoon at Millenium Field, #CFCOPC Jake Asselin scored a touchdown and rushed for 152 yards on 17 carries as the Cumberland Panthers coasted to a 53-21 win over York Region Lions.
The Panthers are 3-2 while the Lions slide to 2-3.
#CFCOPC Kevin Victome tallied a major and amassed 48 yards on three receptions.  Joshua Chenier amassed 102 rushing yards on 10 carries in the win.
Xavier Gervais added three field goals including a 30 yard attempt and six PAT's.
Defensively, Liam Sutherland registered eight solo and five assisted tackles in the game.
For the Lions, George Harper added a score and rushed for 111 yards on 14 carries.  Sean Peters had a 62 yard touchdown reception.
LONDON JR. MUSTANGS 60, ESSEX RAVENS 30:
At University of Windsor Alumni Stadium on Saturday afternoon, Ethan Martin completed four passes in six attempts for 112 yards, rushed for 66 yards on eight carries and five touchdowns as the London Jr. Mustangs kept their perfect record intact with a 60-30 victory over hosts Essex Ravens.
The Jr. Mustangs are 5-0 while the Ravens slip to 4-2.
Chase Brown rushed for 133 yards on 20 carries for the Jr. Mustangs.  Additionally, Ethan Smith tallied a major and amassed 82 yards on three receptions.  Hayden Herlick had a 30 yard touchdown reception in the game.  Shane Cameron added a score and 52 yards on eight carries.
Brian Garrity was successful on a 21 yard field goal and eight conversion attempts in the win.
Defensively, Swion Lee registered six solo and seven assisted tackles.  Dylan Mattatal added seven solo and four assisted tackles.
WEST DURHAM DOLPHINS 21, TORONTO THUNDER 6:
On Saturday evening at Pine Ridge Secondary School, the West Durham Dolphins cruised to a 21-6 win over Toronto Thunder.
The Dolphins improve to 3-2 while the Thunder are 3-3.
For the Thunder, #CFCOPC Kiondre Smith tallied the lone major and 102 yards on eight receptions.  Vayi Yomo rushed for 91 yards on 11 carries in the loss.
Mahdi Hazime led the Thunder defence with two batted balls, five solo and three assisted tackles.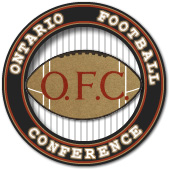 ONTARIO FOOTBALL CONFERENCE (OFC):
HURONIA STALLIONS 20, PETERBOROUGH WOLVERINES 16:
Source: Peterborough Wolverines
In the Jr. Varsity game, it was a battle for first place between two good football teams. The Wolverines played extremely well building a 16-0 lead into the fourth quarter, however, the Stallions started an impressive comeback with eight minutes remaining to score 20 points to edge the Wolverines 20-16. With the win the Stallions remain undefeated at 5-0 and the Wolverines fall to 3-2. Scoring for the Wolverines were Keegan Crough with a TD and Dawson Puk scored a TD on a pass interception return. Quinn Clancey converted a convert kick and added a 19 yard Field Goal The Wolverines will host the Forest City Thunderbirds from the London area in a 2 pm contest at TAS this Saturday, July 2nd. This game will be on TV Cogeco and will be aired locally at a later date.
BURLINGTON STAMPEDERS 57, GUELPH JR. GRYPHONS 15:
Source: John Metcalfe
The Junior Varsity Stampeders kept their slate clean with a 57-15 win at Guelph.  #CFCOPC Quarterback Connor Irwin Lewis led the Stamps with 3 touchdowns and was joined on the score sheet by Nathan Langley with a pair of touchdown runs, #CFCOPC Josh Munoz, John Nikolovski and Carson Foxcroft with an 80 yard punt return.  Nikita Buzynskyy booted 7 converts and the defence forced a safety touch.  Adam Shoemaker had a touchdown and 2 point for the Gryphons while the other Guelph major was scored by Hadi Elmiari and converted by Matthieu Pouch.  Stamps sit atop the South Division at 5-0 while the defending champion Gryphons are still seeking their first win of the season at 0-4.
NORTH HALTON CRIMSON TIDE 21, OAKVILLE TITANS 8:
On Saturday, North Halton Crimson Tide defeated the Oakville Titans 21-8.
The Crimson Tide are 3-1 while the Titans are 2-2.
(NOTE: Stats were not available at press time for this game)
HAMILTON VARSITY TIGER CATS 45, SARNIA STURGEON 20:
Source: John Metcalfe
The Jr. Varsity Cats rolled to a 31-0 lead and rode to a 45-20 victory over the Sarnia Sturgeon.  Spencer Kennedy caught scoring passes of 18 and 10 yards for the winners from quarterback Zach Cassar.  Cassar also hooked up with Drake Bodi for a 32 yard score and Bodi added a 23 yard scoring run.  Isaiah Reid (10 yard run) and Calvin Kelly (1 yard run) scored the other victor's majors.  Max Sherwood was 6 of 6 on his converts and added a 28 yard field goal.  Dylan Gallant led the Sturgeon with touchdown runs of 8 and 89 yards and led all rushers with 167 yards on 14 rushes.  Hunter Hendrie added the other Sturgeon major and Noah McLean caught a 2 point convert.  The Cats move to 3-1 on the season which puts them in 3rd place in the South division while the Sturgeon dropped to 0-5.
BRANTFORD BISONS 29, FOREST CITY THUNDERBIRDS 16:
On Saturday, the Brantford Bisons scored a 29-16 win over Forest City Thunderbirds.
The Bisons improve to 3-1 while the Thunderbirds slide to 2-2.
(NOTE: Stats were not available at press time for this game)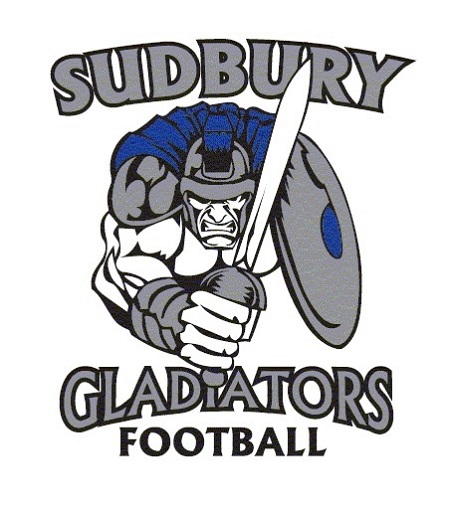 SUDBURY GLADIATORS 23, TORONTO JR. ARGOS 9:
On Sunday afternoon, the Sudbury Gladiators finally got in the win column this season as the Sudbury Gladiators dismantled the Toronto Jr. Argos 23-9.
The Gladiators are 1-4 while the Jr. Argos are winless at 0-4.
(NOTE: Stats were not available at press time for this game)
Advocating for football prospects one story at a time.