There is one game that the Charles P Allen Cheetahs would like to erase from their minds.
Back on Sunday November 17th, 2013 at Saint Mary's Huskies Stadium, the Cheetahs just missed out on the Nova Scotia Student Athletic Federation Football League (NSSAFFL) Provincial Tier 1 Championship to CFC#42 Sir John A MacDonald Flames.
At halftime in the championship game, the Cheetahs were leading 20-10.  However, the Flames mounted a comeback in the second half of the game by making adjustments. With a 13 point rally by the Flames in the fourth quarter, the Cheetahs saw their chance to win their first Provincial Tier 1 Championship evaporate. The Flames eked out a 24-23 victory.
This Friday on home turf, the Cheetahs will look to avenge that loss as they host the Flames in a championship rematch.  While the team still thinks about that championship game, the Cheetahs are focused on the present and the task at hand.
"Obviously last year's championship game is in the back of our minds; however, it is on us as coaches to make sure that guys are focused and prepared for this week's game," commented Cheetahs Assistant Coach Alain Lefebvre.  "SJA is the defending champion and from our perspective the team to beat in the province THIS year. "
"We can't be concerned with what happened last year."
However, the Cheetahs know the Flames will be a challenge to conquer and expect their opponents to be aggressive on both offense and defense.
"SJA's strength is in their balance and strong line play on both sides of the ball," assessed Lefevbre.  "They are well coached and very discipline in their systems."
"They play a very physical brand of football that we will need to match if we want to be successful."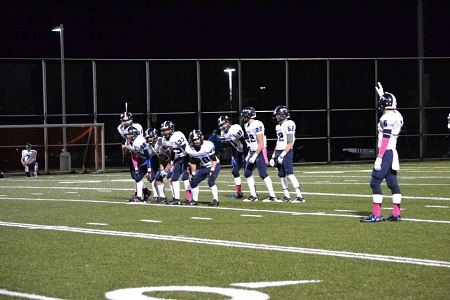 Lefebvre indicated there are a few key factors that will dictate the Cheetahs success in dethroning the defending provincial champions.
"We want to play mistake free football on both side of the ball and on special teams," described the Cheetahs Assistant Coach.  "On offence, we will be looking to protect the football and sustain quality drives."
"Defensively, we want to be sound fundamentally, limit big plays and hopefully create some opportunities for our offence.  On specials, we want to take advantage of our kicking game and win the battle of field position."
The Cheetahs will look for Will Chamberlain to build on last week's performance as he scored three touchdowns and rushed for 128 yards in their victory against Prince Andrew Panthers. Kicker Greg Hutchins could be the difference in this game as his field goal and conversion accuracy has been consistent.  Matt Bayne and Brad Bevan will be the ones to watch for on defense.
As for the Flames, Josh DeGruchy, Robie Holland and Jack Chiasson will lead the defense.  While Thomas Hoyt was limited to 50 yards on offense in last week's shutout victory against the Auburn Drive Eagles, he will still be the offensive catalyst.
Ultimately, this game could be a preview of this year's Championship but could be a determinant for which team may end up with home field advantage down the regular season stretch. However, that's far from the minds of the Cheetahs players and coaches going into this game under Friday Night Lights.
"Right now we are working hard to give every game this season the same amount of emphasis and focusing one week at a time," expressed Lefebvre.  "We made the mistake last week of overlooking a very good Prince Andrew team and it almost cost us a win."
"We have a lot of new guys and some question marks in key positions. A matchup versus the defending Provincial Champions is going to answer a lot of those questions and let us know where we stand and what we need to improve upon."
CHARLES P ALLEN CHEETAHS:
2014 RECORD: 2-0
HEAD COACH: Michael McPherson
PLAYERS TO WATCH: Greg Hutchins (kicker/punter), Will Chamberlain (running back), Matt Bayne (defense), Brad Bevan (linebacker)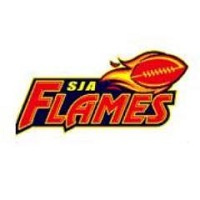 SIR JOHN A MACDONALD FLAMES:
2014 RECORD: 1-0
HEAD COACH: Steve Majury
PLAYERS TO WATCH: Thomas Hoyt (receiver), Josh DeGruchy (defense), Robie Holland (defense), Jack Chiasson (defense)
Photo credits: Joe Chrvala
(twitter: http://twitter.com/vohra_ameeta)
Advocating for football prospects one story at a time.