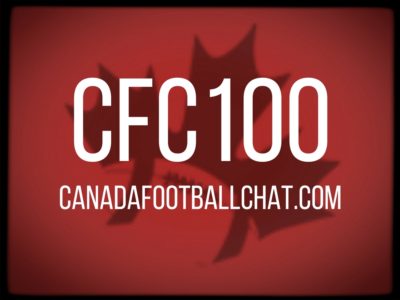 Upon releasing the first edition of the CFC100 Class of 2018, the scouting bureau received several emails from parents, coaches, programs, and players themselves asking the same two questions; how does the CFC scouting bureau make the list and what can athletes do to get on the list.
In order to answer this question, I'm going to touch on seven points that will help to explain how CFC develops this merit based list.
About Canadafootballchat.com
Canadafootballchat.com (CFC) is the number one national amateur football website (source: ComScore.com) and most respected source for high school and recruiting news in Canada. CFCs mission is to promote players, coaches, administrators, teams, & leagues from coast to coast. Powered by 40+ local reporters, CFCs content driven network covers Canadian NCAA & CIS recruiting, and high school players & teams like no one else.
About CFC Insider
The 'CFC Insider' section is for the fan, player, coach, parent, looking for MORE. The mission of this exclusive membership section is to give more recruiting news, exclusive rankings and multi-series stories as well as coach-player instructional videos.