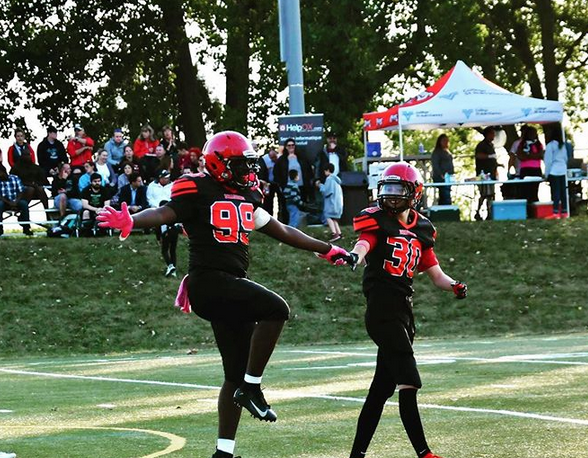 CFC100 Nathaniël-Julien Blanc (#99)
Class of 2022
Ht/Wt: 6'2″, 225lbs
Team: CSJV Dragons (QC)
Position: Defensive Tackle
Instagram: n99te
Years playing football: 3
It took some convincing to Mom for CFC100 Nathaniël-Julien Blanc out of Quebec to play football three years ago. He says, though, once he played his first game, had his first play and first catch, he knew the sport was for him. 
Advocating for football prospects one story at a time.