Guelph adds a top Canadian recruit playing in New Mexico to their team.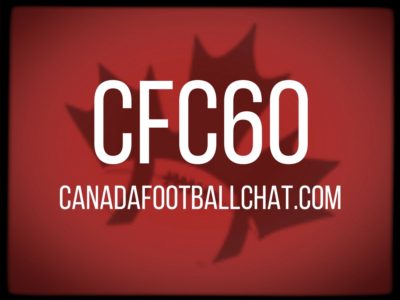 CFC60 Alain Cimankinda, a defensive end from the New Mexico Military Institute, is back in the Great White North for two reasons, to pursue law school, and to play football for the Guelph Gryphons.
"I felt like Guelph had a great academic support system that went along with my academic goals. They have great resources in place to guide and ensure academic success," Cimankinda said. He added he is interested in taking either criminal justice and public policies or political science.
It won't take long for Cimankinda to find a familiar face among the Gryphons' coaching staff. "Coach Joncas, my Champlain head coach, is out there and that's my guy. We go way back. He always had my back through tough times and I want to win another championship with him, for him. That is why I chose to take my talents out there."
Cimankinda also found a commonality with the other coaches. "I clicked right away with the coaching staff and their vibes. Their standard of excellence and their hunger to be great went along with my football goals," he said. "They love the game and their dedication to it is second to none! They all come from winning cultures and are known to be winners. Theirs knowledge of the game is amazing."
The product of Ottawa, Ontario, spent a year in junior college in Roswell, New Mexico. Prior to that, he played two years with the Champlain College Lennoxville Cougars (RSEQ Division 1) and one with Les Faucons de Franco-Cité (RSEQ). He has also played one year with the Nepean Eagles (National Capital Amateur Football Association), four with the Myers Riders (OVFL) and four with the Bel-Air Lions (NCAFA).
In 2011, he was named best lineman while two years later, he was recognized with a 'most outstanding player' award. In 2013 and 2014, he won an OVFL championship with the Riders. The following year, he won a Bol d'Or with the Cougars. This past season, he received an academic excellence award at NMMI.
With all his hard work and determination, Cimankinda has come far in his young career. There is one man in particular, however, whose support he is most thankful for.
"I want to give a big shout out to Coach Jean Guillaume, the man behind my every move and decision, my mentor, big brother and coach, the man who groomed me to be a professional," he said. "Just like the roots of my strength lie in hard work, the roots of my success lie in his guidance."
Cimankinda added that, "I wouldn't be where I am in my life if not for him. My heart is my body's engine, but his inspiration is my fuel. I'm truly thankful."
Big news for @GryphonFootball – Alain Cimankinda from New Mexico MI Broncos & Champlain-Lennoxville #CEGEP is the #NextGryphon #TeamFirst pic.twitter.com/m5uH8iB5E1

— Coach Brown (@UGDB29) June 5, 2017
Advocating for football prospects one story at a time.