Keeping up with the events of the CFL is easy if you have the right app on your mobile device. Photo by ArtTower
The Canadian Football Season is heating up, but since we're all leading busy lives, it can sometimes seem like it's impossible to make enough time to keep up to date on the scores, let alone make time to actually watch the games.
Thankfully, technology is there to help us out. Most of us carry our phones with us at all times and, with the right combination of apps, you can be right in the thick of the action with by-the-minute game updates, breaking news, and all the punditry you can stomach.
In this article, we'll be looking at the best apps on the market that'll make sure you won't miss a second of the Canadian Football League action.
Many of these apps are free to use, but for those with paid content, make sure to run a quick search for free promo codes before you sign up. You can find money-saving promo codes for The Athletic and Yahoo Fantasy Sports, alongside promo codes for other apps like Double Down Casino, which is currently offering codes for Double Down that get you free chips!
ESPN
ESPN has been at the forefront of providing up to the minute sports coverage for the last decade, and their app continues that proud tradition.
Regularly updated and filled with content, the ESPN app is a one-stop-shop for all your sporting news, including what's happening in the Canadian Football League. You can set your notifications to update you on your favorite sports, teams or tournaments, listen to breakdowns of matches by former players, get push notifications whenever there is breaking news, and much much more.
If you want more functions, the app has a subscription-based ESPN+ service. Subscribing to ESPN+ costs just $5 a month and subscribers can stream matches, games, and interviews directly to their phones. There's even a 7-day free trial so you can get a feel for the service before committing to it.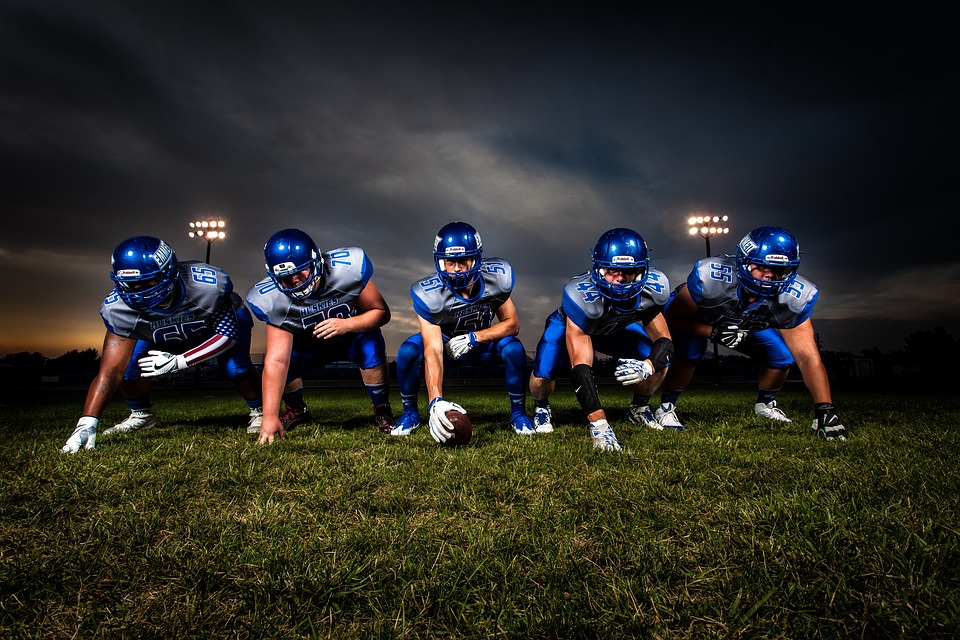 Whether you want media-rich coverage or simple scores and stats, there's an app for you. Photo by Pexel
The Athletic
If you've missed thumbing through the sports section of your favorite newspaper, installing The Athletic app on your phone is the next best thing. Rather than just headlines and stats, The Athletic provides long-form and in-depth coverage of sporting events, players, matches, and the coaching and talent scouting side of football – all written by professional sportswriters.
If you want your sports news to come from professionals and are looking for content that is going to engage you with stories about the NFL, CFL, and even collegiate level football, then The Athletic is the app for you.
theScore
theScore condenses all of the stats from all of the sports, leagues, tournaments, and teams you love and puts them in one easy to access package. theScore gives you the lowdown on all the latest sports news and, with its built-in sports calendar, you'll never miss an important match again.
If sports statistics are your thing, then you are going to love theScore, as each match is meticulously broken down into its important data, which can be easily shared with other sports junkies through the simple and easy to use social features.
Having the right app means that even if you miss the live game, you are never behind on the action. Photo by Seeze
The Bleacher Report
If you love one particular team and they are the only thing you are interested in hearing about, The Bleacher Report app is going to be your new best friend.
Instead of providing you with a wide range of sporting coverage, The Bleacher Report goes in exactly the other direction and specifically focuses on one particular team, scouring the web to find you the best stories, games stats and media related to your chosen team from newspapers, websites and even fan blogs.
The Team Steam feature also keeps you updated on how your team's matches are going. Unfortunately, you can't actually stream live games through the app, but it will give you a live, text-based, blow-by-blow account of how your team is doing.
Yahoo Fantasy Sports
These days, Fantasy Football is almost as popular as the real thing and apps and the internet have had a big hand in that rise in popularity.
With apps like Yahoo Fantasy Sports, you're not tied to a fantasy league with just your friends or workmates anymore, you can join leagues with people from across the globe to live out your inner football manager fantasy.
In addition to its excellent social features, the Yahoo Fantasy Sports app allows you to create your own league, set up a draft system, set your own hugely important team lineups, and keep up to date with the real-life scores.
The app's utility doesn't end when the match is over, as you can listen to experts from Yahoo Sports and Rotoworld analyze the matches and suggest draft picks for the next round. You can even participate in games on a weekly or daily basis where winning could earn you real money!
The Best Offense Is a Good Digital Defense
Football, as we all know, is life, and a good set of footballing apps is a great way to keep yourself updated on all the latest life-changing scores and breaking news. With such a range of excellent apps available, you'll never be more than one tap away from the of the CFL.
Advocating for football prospects one story at a time.