A little adversity never hurt anyone. In fact, depending on how you use it, it can turn the tides and make the journey even more successful than it was before the storm came. This may be a little dramatic still early in the regular season, and definitely no reason to pull the panic button, but CFC50 No. 44 Lord Tweedsmuir (LT) Panthers knows what's coming when they face hot-off-the-press CFC50 No. 31, the Abbotsford Panthers. Friday, October 4th these two teams will be playing a game of cat and mouse at 1:00pm PST at Lord Tweedsmuir high school in Surrey, British Columbia.
A good start to our season. On the road and walked into a tough @HyackFootball stadium and got the victory. Never an easy task.
Final score 15-6

— LTFootball (@lt_football) September 7, 2019
You may be wondering why the theatrics? Lord Tweedsmuir were recently ranked No. 10 in the CFC50 National high school rankings until they were upset 10-7 against non-ranked Kelowna last weekend. Their record now at 1-1 in the regular season and 2-0 non-conference, is not anything to be alarmed. They beat current No. 28 New Westminster, 15-6, Blaine (WA) 21-0, and traditional power Terry Fox, 27-0. The blip last week is just what it was according to head coach of LT.
"The message to our players this week is that we need to continue to trust in the process. Our process for preparation will not change, but as with any week we need to engage in a process of self examination and improve on our weaknesses while preparing for the next opponent," he said. "We had a strong week of preparation for Kelowna and expect a strong week of preparation for a very good Abbotsford team. Our team is a tight unit and I have no doubt they will trust the process."
Check out my preseason highlights ?https://t.co/NY8rRfLI1w

— Noah Anderson (@noah1anderson1) September 16, 2019
Trusting in the process will no doubt propel the LT Panthers forward. CFC100 running back/defensive lineman Noah Anderson is buying what the coach is selling as he mentioned, "My team will be playing harder than ever after what happened last week against Kelowna and will bounce back".
Anderson, in 2 games played, has 14 carries for 138 yards, averaging 9.86 yards per carry. He also has 3 solo tackles and a sack. "He can run hard inside, but can also break it and take it the distance," said Clint Uttley, head of the CFC scouting bureau and lead analyst of Anderson at his running back position. This was also demonstrated when Anderson participated in the Fox 40 Prospect Challenge this past spring in Richmond, BC. Anderson currently has offers from UBC and Simon Fraser University.
"I think that we need to have a good week of practice and film sessions in order to have success this week against Abby," Anderson continued. "Also I think we need to play really good defence this week to stop the run and let our offence make plays."
Week 2 highlights?? – https://t.co/2FXkv2fZfz @BrandonHuffman @TFordFSP @AIRRAIDACADEMY

— Tremel States-Jones (@mel2fast_5) September 29, 2019
Fellow teammate on the offense is CFC100 running back/linebacker Tremel States-Jones has 18 carries for 114 yards, averaging 6.33 yards per carry, 2 rushing touchdowns, and 2 catches for 29 yards. Defensively, he registered 8 solos, 1 sack, 1 TFL, 2 fumble recoveries, and 2 interceptions for 75 yards. Tremel is confident in his performance so far and believes that he will accomplish the goals he set out for himself and his team by the end of the season.
We asked him if he thought that his team needed to "rally" after last weekend and he responded, "My team and I don't need to rally we just need to touch up on some mental mistakes from our last game. As a team we will continue to work hard in practice to be ready. Our team is motivated to get back to the dome because we have been there before".
Leading the way on the defensive side of the ball is lineman Kyle Dodd who has 10 solo tackles, 1 sack, and 1 TFL. Dodd mentioned that last week there were many penalties that they couldn't recover from, but that this week they will "come in fighting" as they always do. " I'm going to be in their faces trying my hardest to make them better and to get them ready to play," he added when we asked how he was going to motivate his teammates all this week to correct and be better than they were last week.
Hit 465 on squat the other day! Super proud of myself, I'm ready to start the summer grind and come back a juggernaut watch out fellas #nosupplements #allme

— kyle dodd (@kyledod52602916) June 19, 2019
He goes on to say that he is constantly working to achieve his pre-season goals and has been producing to date. He is confident in his abilities and his team this early in the season and is proud of their progress so far. We recognized Dodd's talent two years ago when he participated in the FPC as well in BC. He has gone on to excel at his position and earn some top accolades in the province.
What will Lord Tweedsmuir need to do to shut down a hot Abbotsford team?
Coach Thorton is aware of what type of offense the Abby Panthers are running this year and the talented athletes running the ball. "The key to beating Abbotsford is to stop the power run game. They have a running back, Jalem Catlin already over 1000 yds. They have beat strong teams in Kelowna and Notre Dame," he explained. "They control the clock and keep the ball away from their opponent by grinding out drives creasing their opponent a few times for big gains."
"Our defence has continued to play well and we hope to contain Abbotsford's ground game. Our key defensive players continue to be Kyle Dodd (DT) and Tremel States-Jones. However, the entire defensive unit will have to really play together in order to control Catlin and the rest of Abbotford's strong team."
Abbotsford's strong team. Let's recap a little bit. This is the same Abbotsford program that CFC100 wide receiver Chase Claypool came from. Claypool currently is playing for the NCAA Notre Dame Fighting Irish and lighting it up. The Abby Panthers only recently jumped up into the AAA division and learned last year it wasn't a cake walk. Head coach Jay Fujimura keeps an open mind and is positive about their progress and status 2 games in.
"I feel that our team is improving every week and we are where I thought we would be at this point.  The team mentality and toughness is a big part of our program and what we attribute our wins with so far," he said. "We are constantly trying to keep that level consistent throughout the week in practice so it continues into our weekly games. Playing in AAA is a grind as many of the players found out last year. If you are not ready for it the season can really wear your down."
Great crowd at the Apple bowl for @KSSowlsFootball. Football alive and well in Kelowna. https://t.co/952hOeYY4W

— Pantherfootball (@AbbyPanthers) September 22, 2019
So far this year, Abby has beat WJ Mouat, 34-14 and former CFC50 Notre Dame (Burnaby) 20-16 in non-conference matchups. In regular season play, they have beat CFC50 Kelowna 14-12 and then shutout Centennial 34-0.
Just like the LT Panthers, Coach Fujimura emphasizes believing in their system and each other. "We are not a flashy team be any means.  We like to play physical and intense football and keep that as our focus," he explained. "In that sense we are consistent with that no matter who we play."
However, he goes on to say that he is fully aware of just who his opponent is this week. Tweedsmuir is a very good team who runs solid schemes and can have a heck of a game plan.
"They are balanced on offense with threats on the ground and in the air. On defense they are very fast and smother the ball taking great angles. We need to limit our mistakes and execute in order to find success against them. This is going to be a very big test for us," said Fujimura.
RELATED CONTENT: Check out our CFC Events and REGISTER TODAY!
Thank you CFC !? https://t.co/LbKhSOQkQH

— Jalem Catlin (@CatlinJalem) September 22, 2019
Yes, this is a big test for the new kids on the block, however, it's a test that CFC150 running back Jalem Catlin is 100% ready to nail. "We are very confident in ourselves as a team and we feel that if we do what we have been doing, we will be hard for anyone to stop," he said. "We have definitely been looking forward to this game as it will be the biggest test we will face all season."
This coming from the kid who has racked up 700 yards on 73 carries and 6 touchdowns in only 2 games – and no, that isn't a typo. Catlin is averaging 9.59 yards per carry and continues to be the work horse for the Abby Panthers. Catlin has made our 'Notable Performances' for the past 2 weeks. He believes that if they continue to run the ball hard, get the crucial stops on the defense, and maintain a high level of intensity throughout the game, they should come out with the win. His ultimate goal is to surprise everyone with their appearance at the end of the season as they go deep into the playoffs in the AAA Subway Bowl resulting in a championship. Catlin already has offers from the University of Alberta, UBC, and Simon Fraser University.
Pre Season Football Highlights now available!?⬇️https://t.co/w8pbpaUpTG

— Silvestro Aging (@AgingSilvestro) September 15, 2019
Big stops on defense. This will be led by no other than linebacker/running back Silvestro Aging. Currently, Aging is one of the team's leading tacklers with 8 solos and 3 sacks. He will be bringing his aggressive play to the field on Friday afternoon.
"Our team is very confident to beat LT but only if we're aggressive on both sides of the ball, play smart and be ready for anything LT will come out with," he said. 
He goes on to say that they just have to stay the course and continue what they are doing – playing hard, focussing in practice, study the film. They have to be prepared for whatever LT has cooking up. He echo's Catlin's sentiment of playing hard, keeping the intensity high, running the ball, and being aggressive.
Other players to keep your eye on for the Abbotsford Panthers are RB/LB Jordan Hogg, OL/DL Keon Gilckman, and REC/DB David Coronodo.
For Coach Fujimura, he has some final thoughts on what his Panthers need to do to remain undefeated.
"We need to control the tempo and pace of the game in order to win. They are an explosive team so limiting their opportunities is a must. Also play discipline but aggressive defense. Getting some stops and also winning the turnover battle is a must to try and keep the game close with them."
We, here at CFC, are very curious to see how this one goes down. Is Abbotsford as hot as advertised? Will Lord Tweedsmuir use last week as added motivation and shut down the dynamic power runner Jalem Catlin? What will be the deciding factor between these two Cats? Questions we are all too willing to answer come Friday afternoon at the final whistle.
Kickoff is at 1:00pm PST at Lord Tweedsmuir high school. You can follow @KatieBurt_CFC for live coverage on Twitter.
For all your recruiting and player news, we've got you covered with the most in-depth analysis and insider information you'll find in Canada.
Become a CFC Insider MEMBER today!
[button link="https://canadafootballchat.com/cfc-memberships/" icon="check" bg_color="#ac2a29″]SUBSCRIBE NOW[/button]
As a CFC INSIDER member, you will have access to: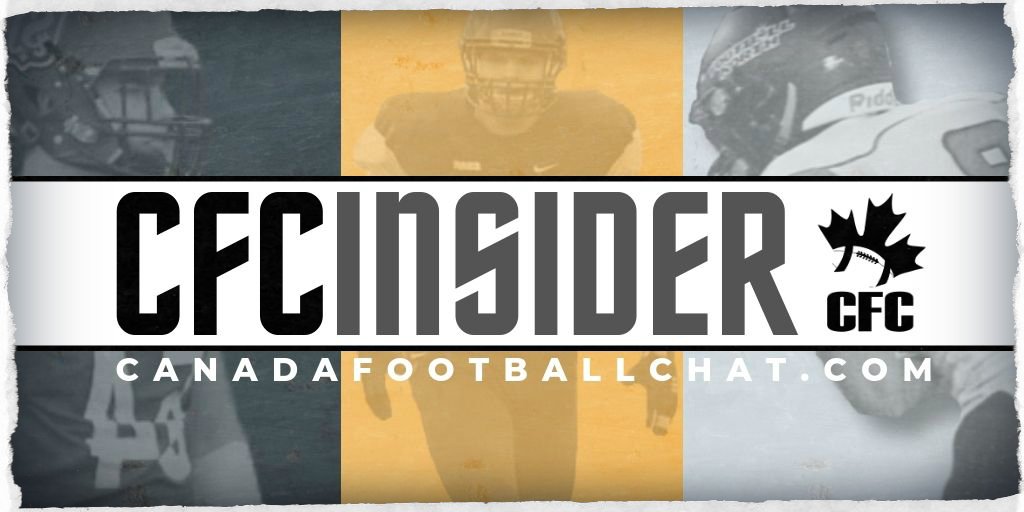 Advocating for football prospects one story at a time.