Playoffs are a special kind of beast. Depending on if you win or lose in them, the memory stays with you for a long time. This week's CFC25 GOTW features two teams that last met in the semifinals last year. No. 11 Balfour Bears came out on the losing end of the match against the No. 15 Greenall Griffins and we're sure that they are out to erase that memory and get the win on Thursday, October 1st at 7:30pm CST, Mosaic Stadium in Regina, Saskatchewan.
Head Coach for the Balfour Bears, Jonathan Probe, knows the importance of respecting each opponent regardless of their record. "Every game we start as equals, we know they will be a tough opponent but we have to start fast on offence and on defence we have to weather the storm and play smart.  We know they are a little bigger than us so we have to play with more aggression than them."
Coach Probe says that his team has "exceeded" his expectations at this point in the regular season. "We had a lot of players new to football this year so we weren't sure what to expect but they have performed at a pretty high level and are learning fast," he explained. 
This is evident as the Bears remain undefeated thus far and they would like to keep it that way. This game is bound to be full of all kinds of twists and turns, even the weather can play a factor. It's already started to snow across the prairies and we all know that playing ball in the snow is nothing new to these prairie boys.
"I know that there is a good chance that the weather will not be ideal for the game, so I think both teams are going to be running a lot," said quarterback for the Bears, CFC150 Noah Pelletier. "So we are going to have to have a strong game on the ground and do everything we can to take advantage of the plays we do throw. Greenall has a very strong defence so everyone is going to have to give everything they have each play for us to be successful."
Noah's production so far is 34/56 for 11 TDs and 1 INT, 803 yards – not bad for 3 games played. He recognizes that they have a young team and that they have all had to work very hard this season to get to where they are. "We have a young team that has worked very hard so far this season. But a lot of them have never played an opponent this strong yet so it's going to be a challenge for all of us. I'm excited to see how myself and my teammates step up to the challenge."
Noah has recently committed to the University of Saskatchewan Huskies.
The UofR Rams welcome Noah Pelletier to the family! Noah is from the Balfour Bears, he was the Gold Medal winning QB in the U18 Canada Cup 2019, and was named to Team Canada ?? 2020! #WeAreUofR pic.twitter.com/oAXf5PwAjg

— Stephen Bryce (@StephenBryce55) September 5, 2019
Head Coach for the Griffins, Cory Lechner, is fully aware of Pelletier and a few others on the team that they will need to be prepared for. "We need to do a lot of things right and limit our mistakes. We need to cover their receivers like glue or QB Noah Pelletier and Receiver Drake Douglas will pick us apart," he mentioned. "Our defence needs to put pressure on their QB Pelletier.  Our offence needs to move the ball and sustain drives to keep their offence off the field."
Coach Lechner is happy with how the team has been performing thus far, but goes on to say that this Thursday's game will be the first big test for them. "Our defence has only given up 3 points in 3 games and scored 129, but we haven't played Balfour yet. I will be happy with a win on Thursday, that's for sure – that's all we are striving for."
Linebacker for the Griffins, Lane Novak, is also striving for the win and believes that the bye week has put them in a good position for this game. "I don't think coming off the bye changes any motivation other than giving us a bigger rest and more time to prepare for Balfour. We are going to be as confident and motivated as we would be after a big win," he said and added, "And the message would be to come out hard and take away their confidence early."
Novak says that he has been playing pretty good so far, but that this game will be the biggest challenge and he will need to keep himself mentally and physically smart to beat the Bears. "Everyone is going to make mistakes but we need to bounce back individually and as a team. It's going to be a great game."

Running back Jonah Glass for the Griffins will no doubt be a target for Novak but that doesn't phase Glass as he said that "intensity and focus" are two words that have been the focus leading up to this game. "I'm looking forward to showing everything our team has, after playing 3 lower ranked teams Balfour will put us to the test. To succeed as a team we must play to the whistle and keep pounding no matter the score of the game," he said. "Staying discipline will also be crucial along with playing every play like it's your last one ever. Coming fired up is expected from this squad."
This will be the first time this season that Glass has touched the field as he is coming off an injury. He said he's excited to finally get back out on the field and show everyone what he is able to do and how he has improved during the offseason. He's also looking forward to being back with his teammates and contribute as a leader.
"I'm excited to get out on the field and show everyone what I can do this year and how I have improved athletically and as a leader," he said. "To continue to produce at the level I'm expecting to play I need to stay focused on every game and every opportunity that I have to get better from my grades to my training."
?Max Kennedy
?QB
?6'0/158
?2021
?https://t.co/OvoqKq5pIa#CFCprospectvideos pic.twitter.com/8fjinZNyks

— CanadaFootballChat (@chatfootball) September 24, 2019
And who will be at the helm handing the ball off to his newly inserted offensive weapon? None other than up and coming quarterback, Max Kennedy. He is just as eager to get in this game as his teammates.
"We're definitely ready to get back on that field. Our team has been ready all season for this as we know this is our biggest game and we have shown the preparation well in practice throughout the bye week," he stated. "I'm just looking forward to going out and competing as the underdog. Usually we aren't in talk as underdogs but I love the challenge it brings. Our team will continue to just do our thing."
Kennedy goes on to say that they will need the defense to shut out the Bears and allow them to produce long, successful drives. "I just need to keep the connection and timing perfect with our receivers and feel we will, as a team, be hard to beat."
Novak may have something to say about his defense getting shut out as he says they play true "smashmouth" football. "We are looking forward to playing a higher level offence and playing a true smash mouth football game. As a defence we will need to play disciplined and play our best game of the year to prevent their offence from driving."
So who can we keep our eye on for both these teams?
Coach Lechner said to watch out for Griffin's REC Gage Olson, QB Max Kennedy, RB Brennan Horvath, LB Colby Lang, LB Lane Novak, and DB Isaiah Westerman.
And for the bears; QB Noah Pelletier, REC Drake Douglas, RB Darius Towers, LB Erick Niyogushima, and DL Rylan Rodrique.
Coach Probe said that Douglas has 23 receptions for 492 yards and 6 TDs, while Towers has 25 carries for 307 yards and 5 TDS.  "Erick Niyogushima (LB) he's been flying all over the field making tackles everywhere while also being a threat returning the football. Rylan Rodrique (DL) he has been a consistent force off the edge wrecking havoc," he added. 
Towers, who may not be playing due to trying out for Team Canada rugby that weekend, had a message for his team when we asked him if he wanted to say anything to encourage and/or motivate his team in his absence. He replied, "What my coach always says I always take to the heart (do it for the team do it for your team mate it it could always be your last game) best of luck hope you all win".
RELATED CONTENT: Check out our CFC Events and REGISTER TODAY!
In the end, what must these two teams do to get that win?
Coach Lechner believes the keys to the game will be their ability to shut down the Bears big players such as Pelletier and Douglas. "Penalties needs to be minimized, and our offence needs to move the ball. Balfour's receiver Liam Neithercut and running back Darius Towers can put up big numbers as well – we need to keep them on the radar."
While Coach Probe responded, "our keys to the game would have to be passing efficiently and consistently. Protecting our QB is number one. Defensively, it will be adjusting to their motion properly and rallying to the ball as Greenall has some tremendous athletes who are very slippery".
If there is anyone in the Regina area wanting to watch a good high school football game, this is the one to get to. Kickoff is at 7:30pm CST at Mosiac Stadium on Thursday, Oct. 3. We are looking forward to the result.
***UPDATE Oct. 2: Darius Towers will be playing in this game.
For all your recruiting and player news, we've got you covered with the most in-depth analysis and insider information you'll find in Canada.
Become a CFC Insider MEMBER today!
[button link="https://canadafootballchat.com/cfc-memberships/" icon="check" bg_color="#ac2a29″]SUBSCRIBE NOW[/button]
As a CFC INSIDER member, you will have access to: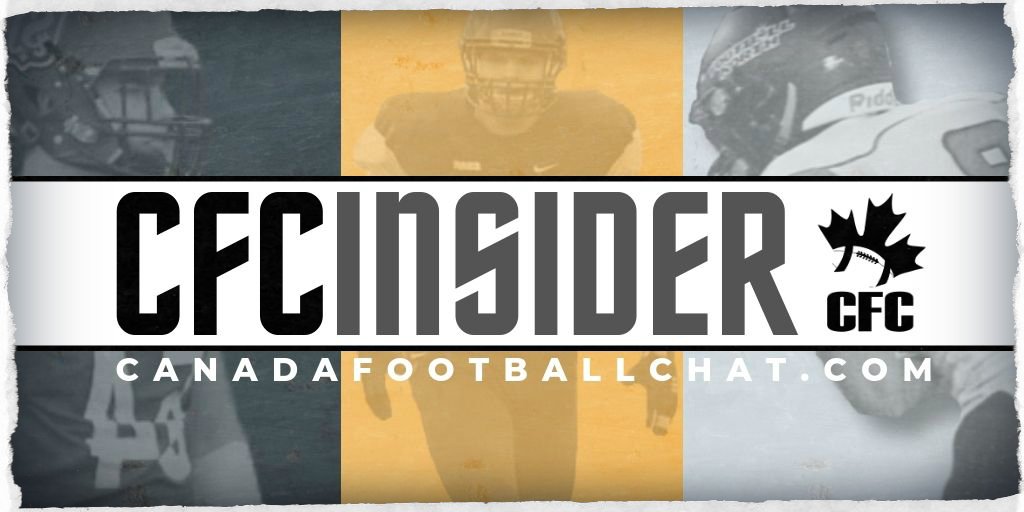 Advocating for football prospects one story at a time.